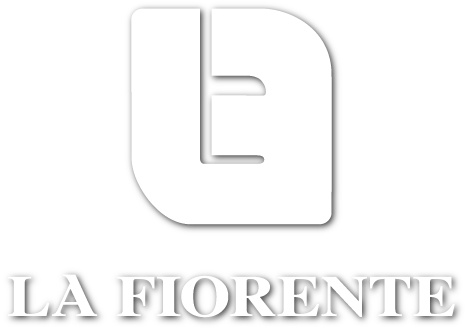 Jewels in Capri since 1948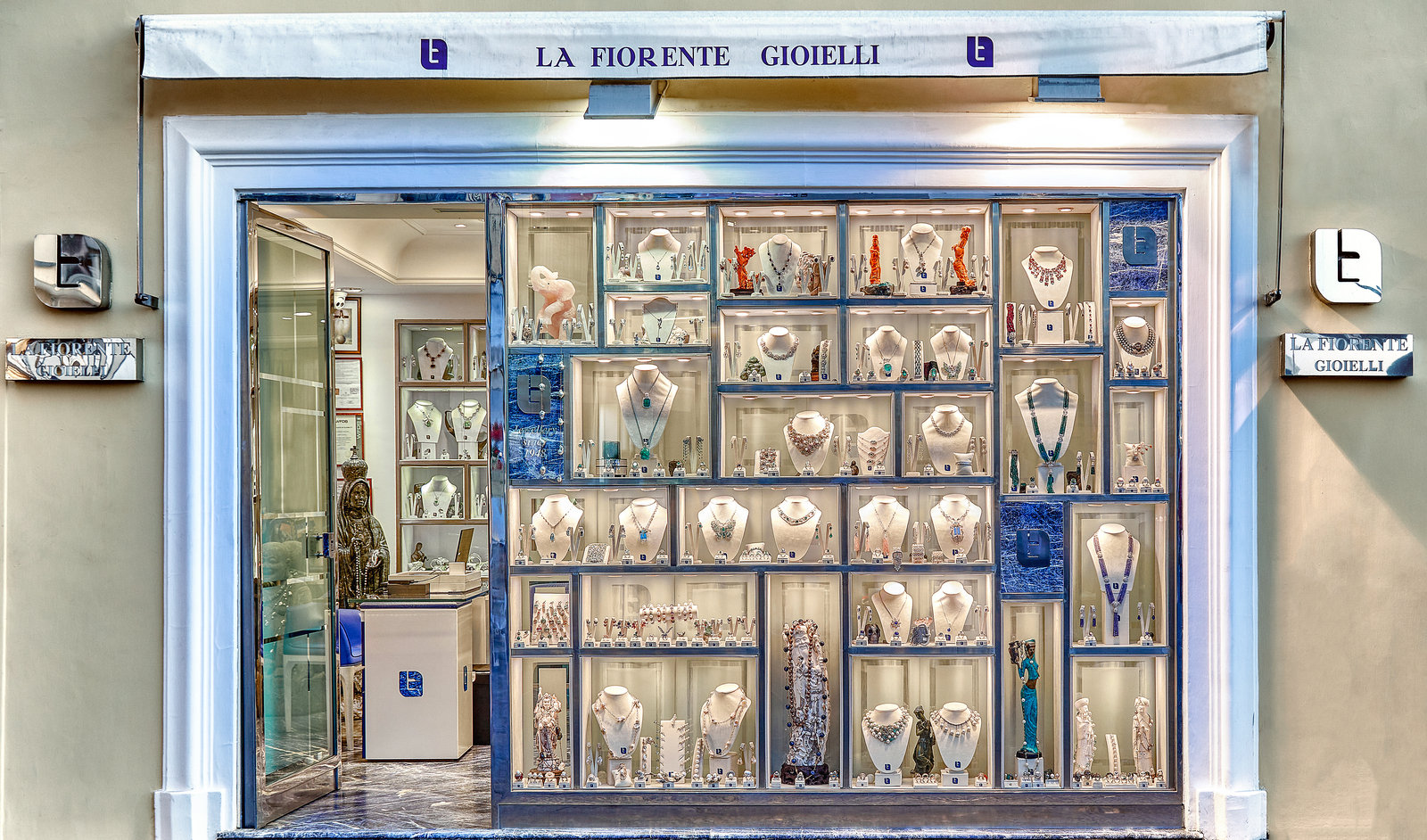 LF2, jewels in Capri
Diamonds, rubies, sapphires, emeralds: LF2 is one of Capri's most popular jewellers among people who have fallen in love with precious stones. Just take a look at the window display and be enchanted by the timeless light of the bracelets; admire the deep colours of the necklaces and pendants.
Each jewel is meticulously finished down to the last detail and is the result of work that combines taste, the excellence of materials (such as white gold) and artisanship that makes all the difference. There is a constant search for balance between colours, metals and precious stones: the ones you've been dreaming about.
The precious stones inspire the initial design, which is transformed and brought to life by expert hands in the Fiorente goldsmith workshops.
We select precious stones from every corner of the world; then, each jewel is handmade in Naples where our goldsmiths are located. Diamonds, for example, come from Belgium: our experts will help you evaluate colour, purity, cut and carat to meet your aesthetic and investment requirements.
We buy rubies from Madagascar, Sri Lanka, and Thailand. We also have some rare and precious Burmese rubies. We buy emeralds in Colombia directly from the seller, and we focus on competitive prices. Imagine the beauty of an earring or a ring with a pure emerald: we will help you choose the right jewel.
Certifications
In the LF2 jewellery shop, you will find all the information you need to buy a precious stone. We have the appropriate knowledge and the qualifications that allow us to evaluate precious stones. Here are our certifications:
HDR institute of gemology: Diamond Grading and Identification.
Federation of Belgian Diamond Bourses: Diamond Trader.
World Federation of Diamond Bourses: Diamond Bourse Member.
Gübelin Gem Lab Ltd.
GIA: Gemological Institute Of America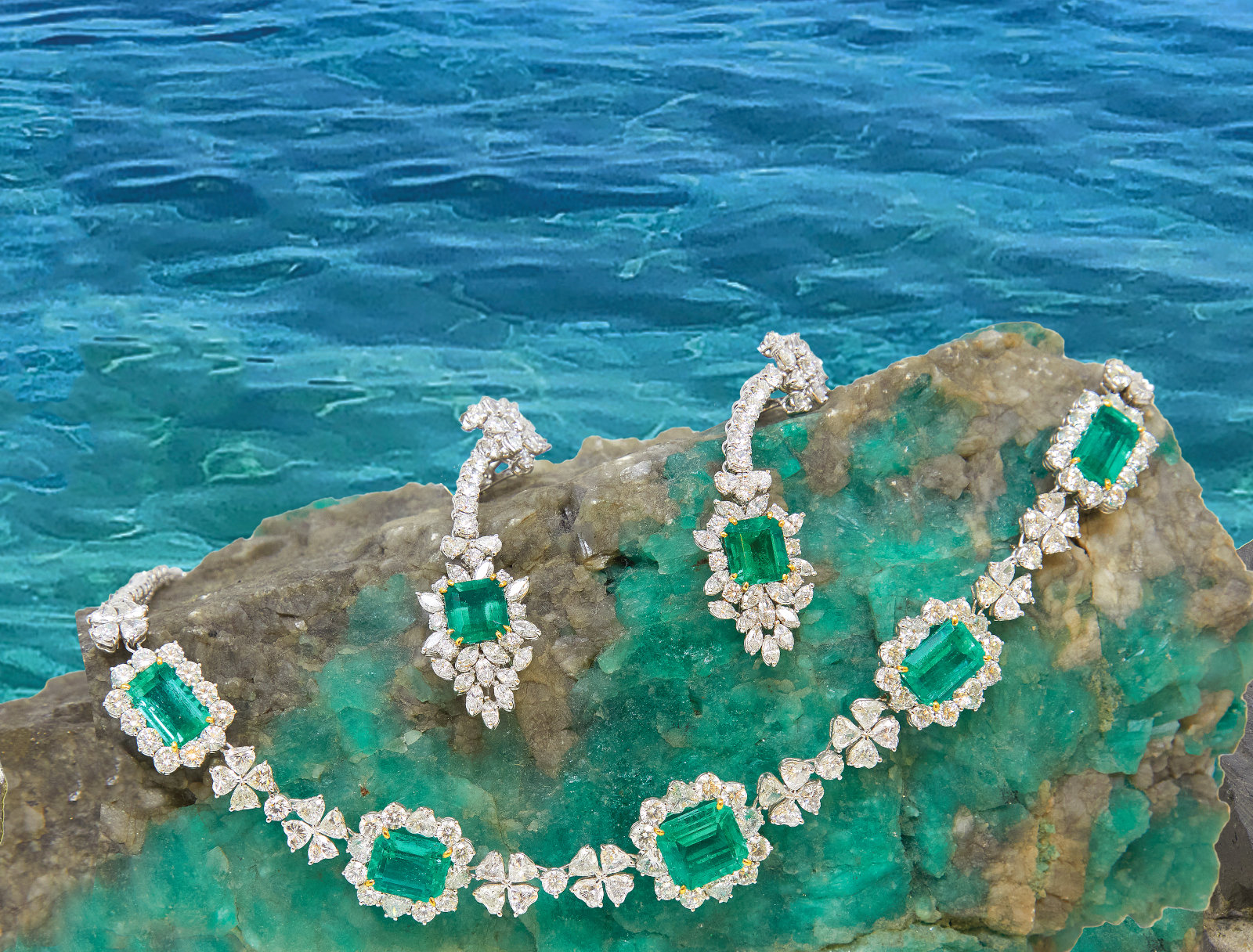 Elegance becomes a jewel
Our jewels will become the unforgettable memory of your holiday in Capri. The Fiorente catalogue features pieces of jewellery with gems of unparalleled beauty, including emeralds, diamonds, rubies, sapphires, aquamarines, morganites and tanzanites.
We select the best stones, and in the shop windows, you can admire jewels that verge on perfection, cut as only the great artisans know how.
From bracelets to necklaces to statues: in our jewellery shop you will find a catalogue of jewellery with precious stones that will leave you speechless. A variety of unique gems, both in terms of purity and rarity.
You can admire the Paraiba tourmalines, the discovery of which is an extraordinary event, as there are few mines today. And, no less rare than these gems, the exclusive natural conch pearls from the Caribbean with an unmistakable colour.
Rings
Bracelets
Pendants
Necklaces
Earrings
Statues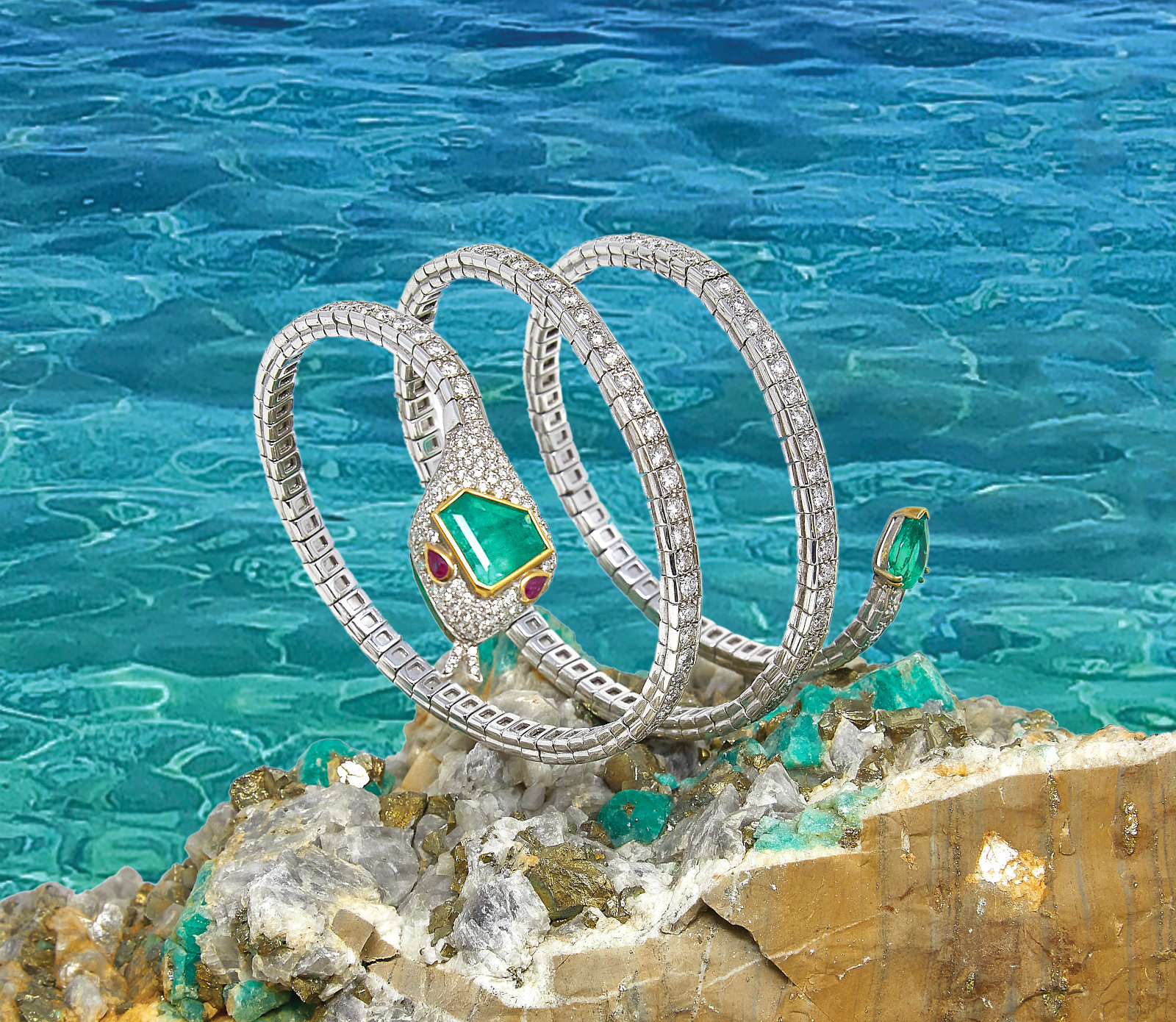 An emerald in Capri represents passion, the ancient, the nature of magical places. Thanks to the skills and experience of the goldsmiths, we are able to give the necessary emphasis to the extraordinary beauty of this stone. And we produce unique jewellery: necklaces, rings, earrings and bracelets in gold and emeralds that catch the eye on a special evening.
What will you find in our shop windows? Jewellery with emeralds of exceptional purity, worked with different cuts to give customers a range of choices.
The exclusivity of a unique handmade object: from the classic, timeless emerald necklace to extraordinary creations of made-to-measure Capri-style jewels.
The Colombian emerald has always been one of the most prized gems for its rarity and lively colour, a more intense and pure shade of green. Considered a sacred stone by the Inca and Aztec civilisations, since ancient times, myths and legends have attributed magical properties to it, such as its ability to give love and fortune to those who wore it.
Contact us now
Do you want to buy an emerald in Capri? Do you prefer diamonds or rubies? Contact us; we will organise a meeting with our experts: we will help you choose the right jewel for your needs, contact us now with an email, call or come to the jeweller's shop: we are just a short walk from the Piazzetta di Capri, and it only takes a moment to reach us.
From Marina Grande all you need to do is take the cable car, a taxi or the bus to Capri: just a few steps away and you will find our shop windows full of jewels and precious stones. From Anacapri, however, it only takes ten minutes by taxi or bus.
© LF2.
All rights reserved.
VAT No: IT09669041213
. Shop address: Via Roma, 21 - 80073 Capri (NA).
Web credits: FLAGAR.com